Patient Information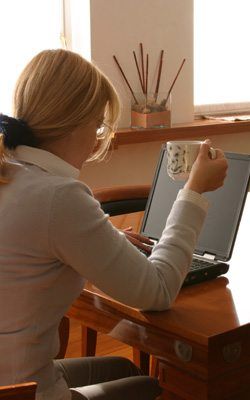 We provide our patients with convenient online forms, so they can print them and fill them out whenever it is convenient. We ask that you bring these forms in with you to your appointment, or email them ahead of time. As a courtesy, our office helps arrange 3rd party payments from your dental insurance carrier. If you have any questions about the patient forms, or your dental insurance coverage, our office staff is ready to help.
NEW PATIENT FORMS   

Dental Insurance
Dental insurance often covers a portion of necessary dental treatment. However, the patient is also responsible for the remaining balances that insurance may not reimburse. Because we know budgeting and personal finances are important, we offer payment options for your essential dental care. As a courtesy to our patients, we verify insurance coverage benefits and provide estimates on coverage prior to the start of any treatment procedures. We will work closely with you to determine benefits as they apply to your treatment needs.
Our office accepts traditional payment methods such as:
Cash
Credit Card (VISA, DISCOVER, Master Card and American Express)
Debit Card
Personal Check
Treatment Financing
Our office has also teamed up with a 3rd party financing company that offers credit to dental patients for their restorative or cosmetic dental procedures. CareCredit provides zero-interest flexible payment plans to our dental patients. To find out more information, or apply for credit online, visit their website:

CareCredit allows patients to make interest free payments over 12 months. The application is quick, and it makes treatment easier to complete when you need it, rather than delaying necessary treatment and possibly losing the tooth or needing a more expensive procedure later on.