Board-Certified Periodontist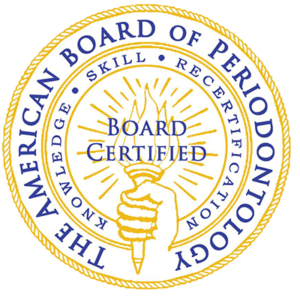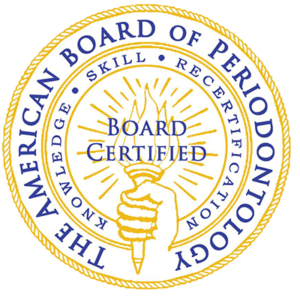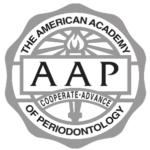 What is a Board Certified Periodontist and why are there so few?
A Diplomate is a periodontist who has made significant achievements beyond the mandatory educational requirements of the specialty and who is certified by the American Board of Periodontology.
To be educationally qualified for Board certification requires:
Certification as a dentist, including basic college education and completion of dental school to earn the D.D.S. or D.M.D. degree and;
Certification as a periodontist after successful completion of an educational program in Periodontology for an additional 3 years, which is accredited by Commission on Dental Accreditation of the American Dental Association.
Comprehensive qualifying and oral examination covering all phases of periodontal disease and its treatment, including dental implants.
Recertification every six years.
What is the Value of Board Certification?
To achieve Diplomate status, a periodontist has shown great inner motivation and exceptional commitment to continuing professional growth. In order to maintain board certified status, Diplomates must be recertified every 6 years with many hours of continuing education. A Board-Certified periodontist understands the importance of:
Achieving the highest level of knowledge and skill possible
Continually pursuing new knowledge and experience
Fully understanding and applying new research and advances to the practice of periodontics
Providing the highest evidence-based standard of care for patients